BG

Our Background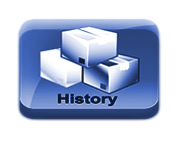 ONE 2 ONE Logistics is part of "Dawda Group" which is one of the largest and well diversified business groups in the East African Region. The Group ventured into inland transport solutions and thus was formed "ONE 2 ONE Logistics Ltd."

Initially the company was started with an aim of providing the growing transport services required by its sister companies but eventually became an independent profit center with a view to provide dedicated inland transport solutions to manufacturing, trading and general industries.

Being manufacturers ourselves, we are best placed to understand the need for efficient and reliable logistics requirements which will ensure that the products are delivered on time and regularly to prevent gaps in the market, as well as reducing costs associated with large inventories.

That is why at ONE 2 ONE Logistics Ltd, we aim at providing unrivaled secure & timely inland transport solutions. This leading-edge expertise is backed by a formidable network chain. Several global and national corporate houses rely on our extensive market knowledge and national presence to optimize their supply chain resulting in reduced costs and increased inventory velocity which in turn enhances customer satisfaction, raises profitability and builds strategic advantage.
CSR

Corporate Social Responsibility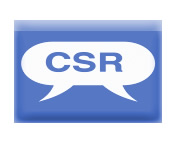 At One 2 One Logistic Ltd, corporate social responsibility has become an integral part of what we do; in our challenges, achievements and vision for the future. We recognize the impact we as a corporation have had on the the environment and in the communities we serve, and we fully accept the responsibility this bestows upon us. Our Chairman, Hasmukh Dawda, has been awarded a doctorate for his efforts in service to humanity. He is an Ambassador of Peace and the East African Chairman of The Universal Peace Federation.

Health & Safety – We take utmost care of the environment while conducting our regular activities and have a stringent Environment, Health & Safety Policy.

GO GREEN  - We continuously conduct Tree planting Activities.

Poverty Eradication – We have embraced our responsibilities and have undertaken various initiatives towards poverty eradication by providing education, training and facilities for self sustenance activities.
CV

Core Values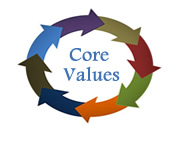 Fundamental to our success are the core values we believe in and practice. They shape the culture and define the character of our company. They guide how we make decisions.

Passion for Excellence: We Strive for Excellence in all we do.

Quality comes first: We provide impeccable service to all our customers by understanding and satisfying their needs beyond their expectations.

Customer is King: We build & maintain strong & cordial relationships with customers. Customers receive our strongest commitment to meet their needs with high-quality products and superior service. The customers should feels that they are part of our company.

Employees are key to our success: We promote a family spirit amongst our employees by maintaining common objectives through teamwork and congenial working environment where there is mutual trust and respect. We Promote and develop our employees from within by implementing effective training programs to improve employee performance. We also attract, develop and retain the best talent for our business, challenge our people, demonstrate a "can-do" attitude and foster a collaborative and mutually supportive environment.

Integrity: We maintain complete integrity in all our actions. We promote trust and respect for all individuals. By being ethically unyielding and honest, we inspire trust by saying what we mean, matching our behaviors to our words and taking responsibility for our actions.

Innovation: We demonstrate innovation and flexibility with a rapid response to changing market situations.

Society: Being a socially responsible organization, we maintain high Environmental, Health and Safety standards at the work place and for the external environment. We also contribute towards building a better society.

Shareholder values: We provide a fair return to our shareholders and enhance their value through growth and diversification.